Especially in the 21st century, the concept of maintaining a healthy body and a perfect figure is increasingly respected. But as we all know, regular exercise is essential to keep a healthy body and a perfect figure. Although there are many different kinds of fitness equipment in today's market that can provide you with good exercise, boxing still plays an irreplaceable role in helping you shape your perfect figure and strengthen your muscles. Boxing is a convenient sport that can be carried out anytime and anywhere, but in fact it is not as simple as you think. In the world of boxing, your reactions determine everything. Whether it is offensive or defensive, you are dependent on your reactions. Therefore, reflexes are very important for your boxing.
To outsiders, boxing may look like a simple competition to see who can make the best fist. But in fact, reaction ability is the most important thing in boxing. If you can't punch before your opponent, you may lose. Therefore, having good reflexes is one of the most important skills for any boxer to master, and it is crucial to practice this in boxing training. The more boxing reflex exercises you do, the better your reflexes will become. Having extraordinary reflexes will undoubtedly make you by going up one flight of stairs in boxing. Reflex ball, double-end bag, reaction lights, slow sparring and focus mitts are all great ways to help you improve your boxing reflexes. In the following article, I will introduce them to you in detail.
Reflex ball
Training punching ball with headband may be one of the most undervalued training tools in your boxing training, but it is actually an effective tool to help you improve your boxing reflexes. Its design is very simple, including only a boxing headband and a ball. Unlike hitting static sandbags, once you start training with the training punching ball with headband, every time you hit a ball, it will immediately bounce back. And in order to avoid hitting your face when the ball bounces back, you have to keep hitting the ball. Over time, training punching ball with headband can improve your boxing reflexes in a subtle way. To use it for boxing training is to face a real opponent. Besides improving your boxing reflexes, using a boxing reflex ball can also bring you many other benefits, such as improving your hand-eye coordination and the accuracy of punching. If you have an idea of buying it recently, I suggest you buy it on armadadeals. You can buy the training punching ball with headband with good quality and low price in our website.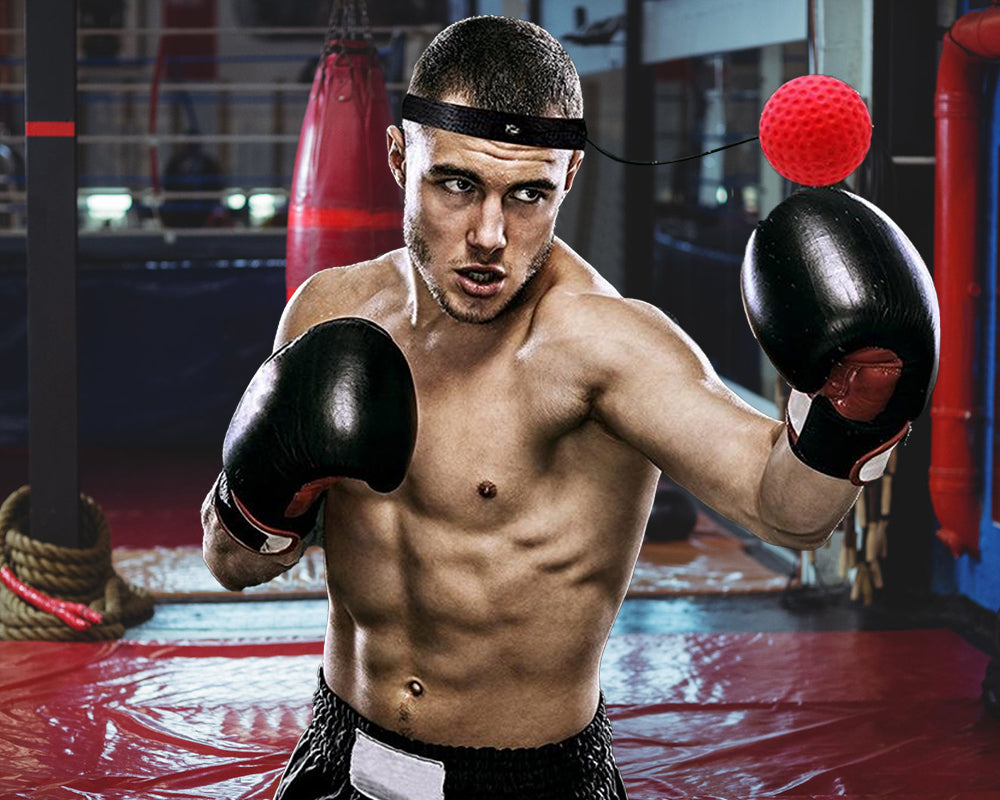 Double-end bag
A double-end bag is a basketball-sized ball (essentially a sandbag), which is connected from the floor to the ceiling with an elastic rope. It is one of the best training tools to improve your punching speed and boxing reflexes. This bag imitates a dynamic target and can help you learn how to attack while protecting yourself. With your repeated hits, the bag will start to move quickly, and you have no choice but to react as quickly as possible. Therefore, using the double-end bag for high-intensity boxing training will keep your attention at a very high level, which can effectively improve your boxing reflexes.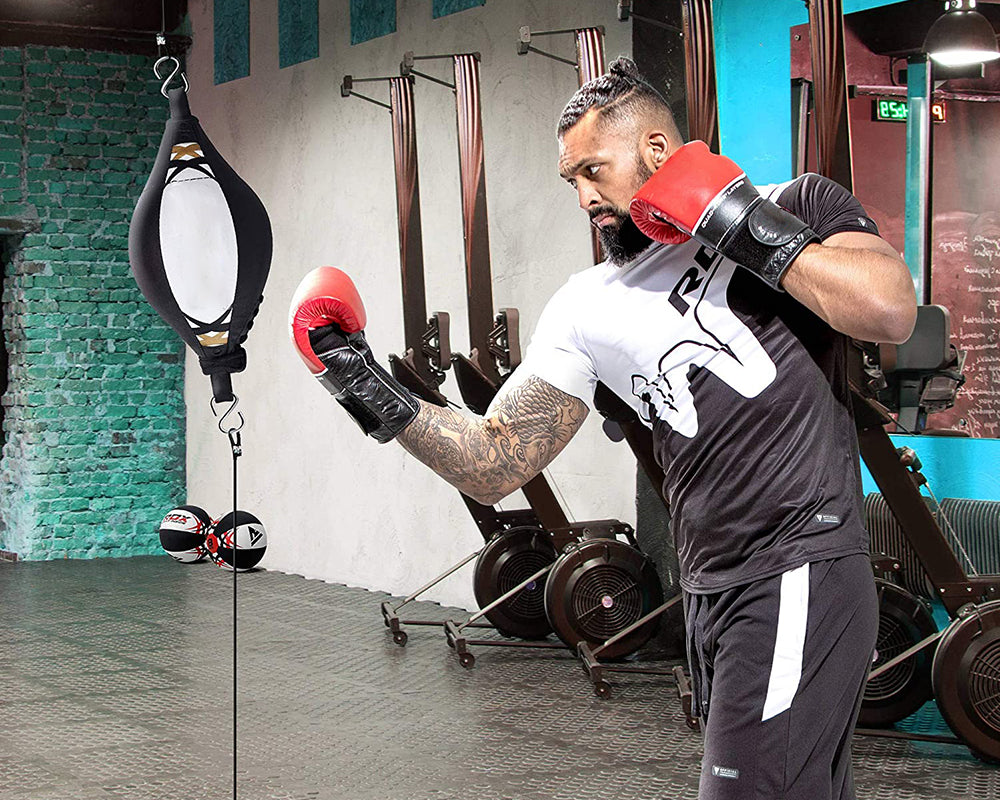 Reaction lights
Many professional boxers often use lights to improve their reflexes in their usual boxing training. Reaction lights are a new trend in boxing training, but it is very effective in improving boxing reflexes. Training to improve boxing reflexes by using reaction lights requires you to react to the flashing lights as soon as possible. Common exercises include throwing a punch in the flashing direction and tapping a flashing light quickly. Because of the unpredictability of the reaction lights, it is also a very interesting boxing training way.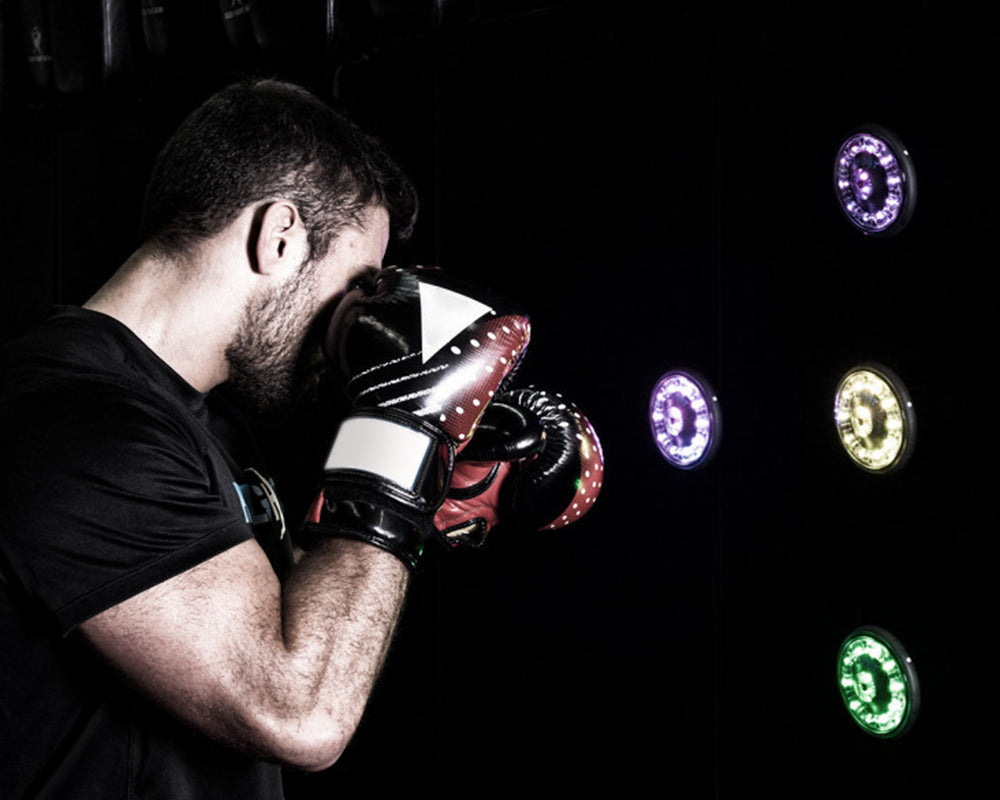 Slow sparring
As the name implies, this training way requires you to find a partner to simulate your opponent and sparring in slow motion. Simulating a fight in slow motion may seem silly, but it can give you a chance to really pay attention to every action you and your opponent make and thus improve your boxing reflexes. Unlike a fight at normal speed in boxing, slow sparring can help you know your opponent's subtle movement indicators, such as telling you when to punch. Slow sparring can also give you time to think about what action to take next. This can improve your reflexes in real boxing fights, because you have a better understanding of the way your body moves, the meaning of each movement and how to react accordingly through slow sparring.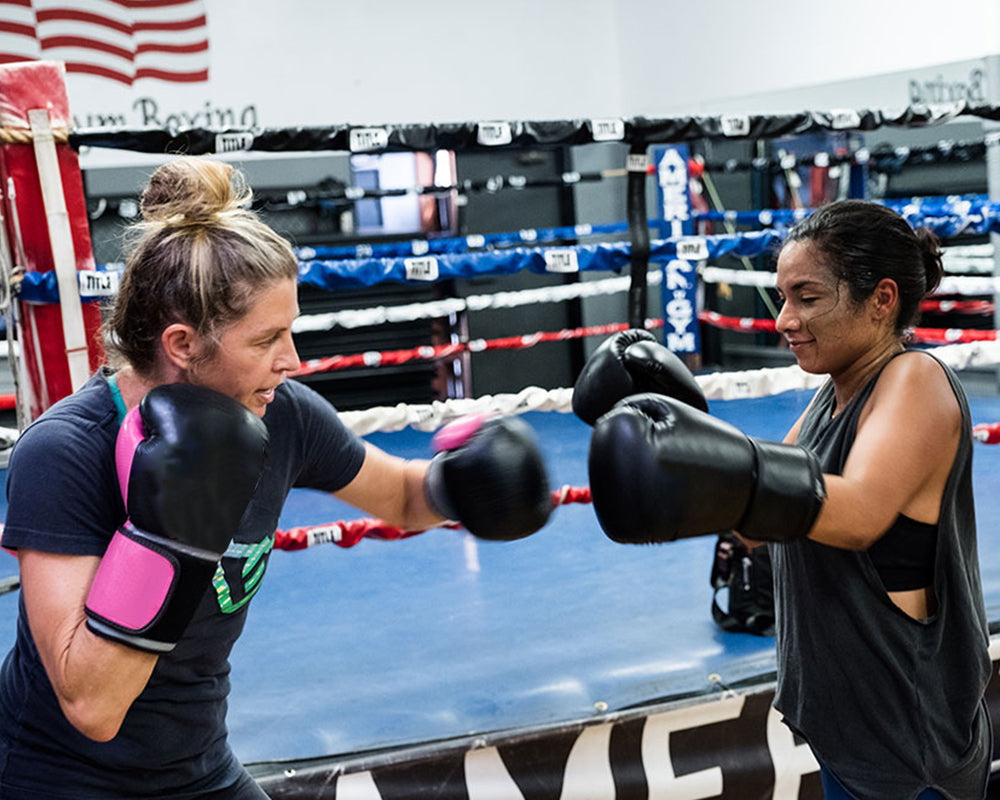 Focus mitts
Another good way to improve your boxing reflexes and learn new skills is to use focus mitts for slow-motion boxing practice. As you have to repeat the same action hundreds of times on the focus mitts, which can become impressive in your brain, so as to can make you almost involuntarily react fast to the stimulation in the next boxing fight.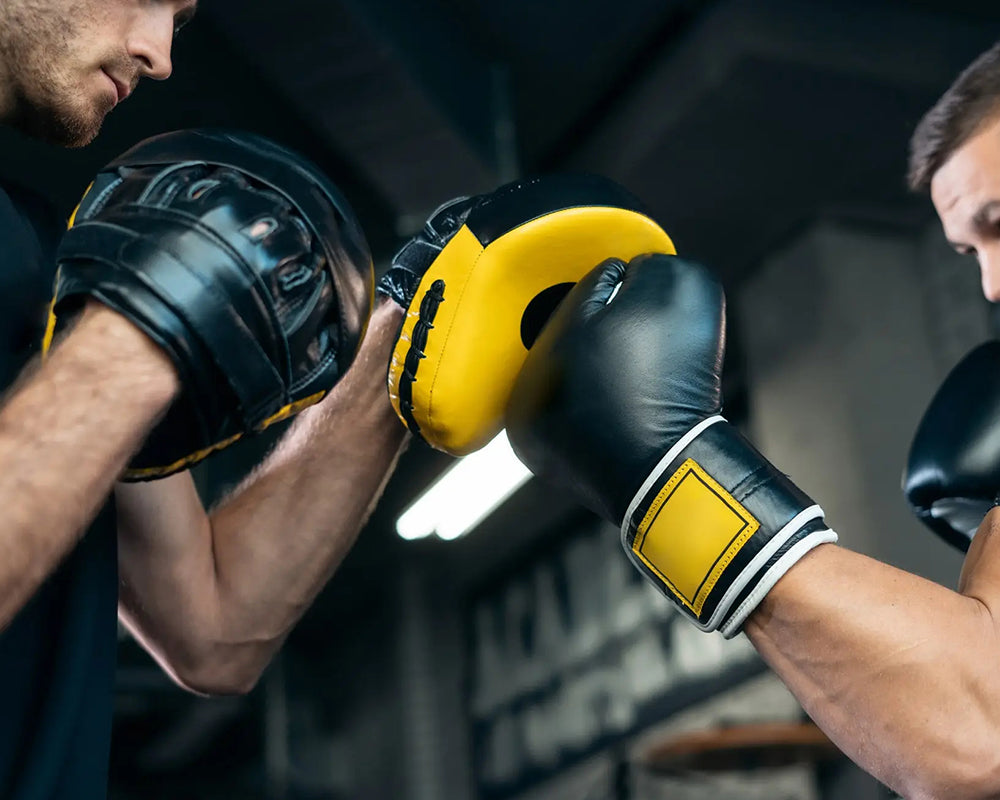 All in all, I introduced five ways to improve your boxing reflexes in this article, hoping to help you.