Features:
- SUPER EASE TO CLEAN: The garlic press with roller is a breeze to clean. Just place in the dishwasher machine or run through water. Clean up could not be any easier.
- DURABLE STAINLESS STEEL: This garlic crusher is made from STAINLESS STEEL, ensuring that this product will last you for years to come. Made from food-safe materials, it is safe to be used for your children's meals.
- ERGONOMIC HANDLE: The garlic tools of kitchen features an ergonomic, soft, easy-squeeze handle specially designed to put the least amount of stress on your fingers, hands, and wrists, while still promising maximum output.
- FOR NUTS & SEEDS: This garlic rocker press can crush and mince ginger and garlic, as well as crush and crack various nuts and seeds!
- IDEAL GIFT: This garlic press is ideal for anyone who cooks, which is essentially anyone!! It is a perfect gift for home cooks as well as professionals!
Specifications:
Item Type: Garlic Crusher
Material: Stainless Steel
Color: Black
Application: It can be used for mashing garlic, ginger and other food materials to make minced garlic and ginger juice.
Size: Approx. 11*5*7cm
How To Use:
1. Remove the garlic skin with our peeler.
2. Remove the garlic head with a knife.
3. Press down vertically and a "back and forth rocking" motion. If the garlic too big to operate, cut it in half, you will find nothing is impossible.
4. Collect the minced garlic on a plate with our scraper.
5. Wash the garlic with a flowing sailor (solved in 1-2 minutes), or use a dishwasher to clean.
Provide 2 kinds of cleaning methods: Rinse clean under water-tap or throw in the dishwasher. Say goodbye to garlic odor fingers!
Package Included:1 x Garlic Press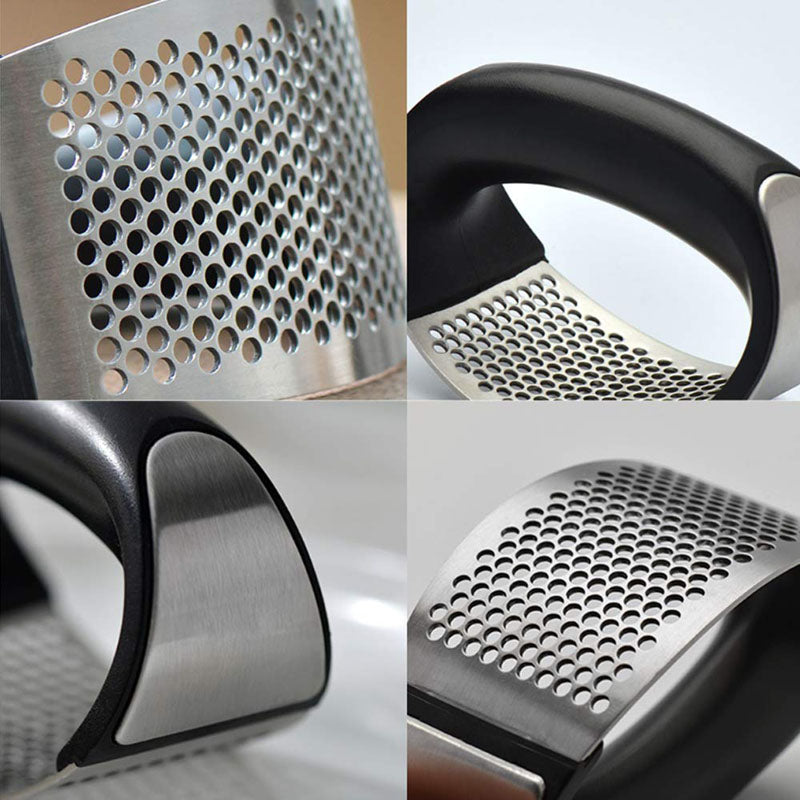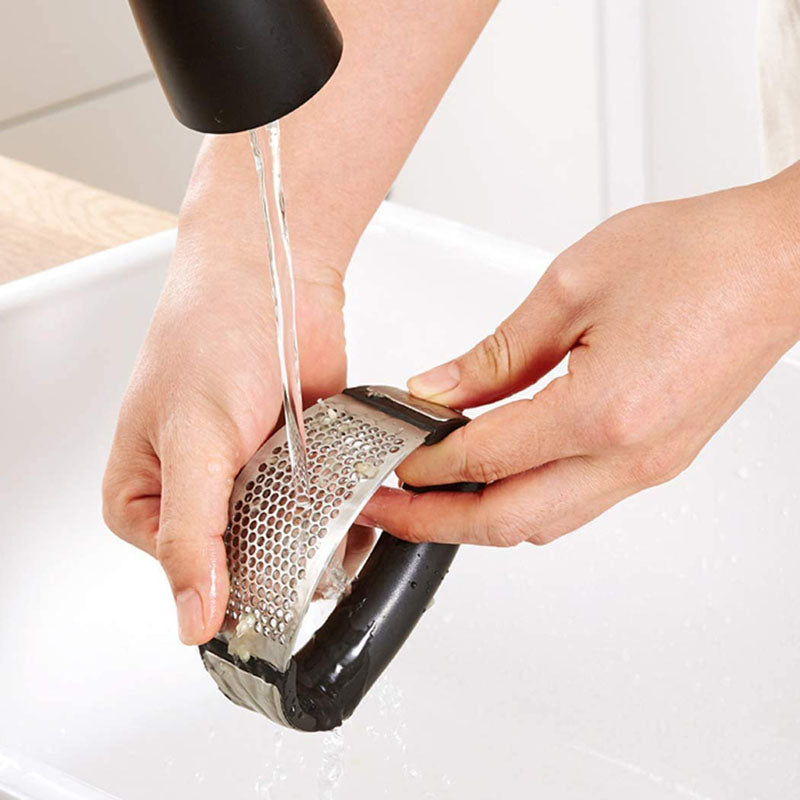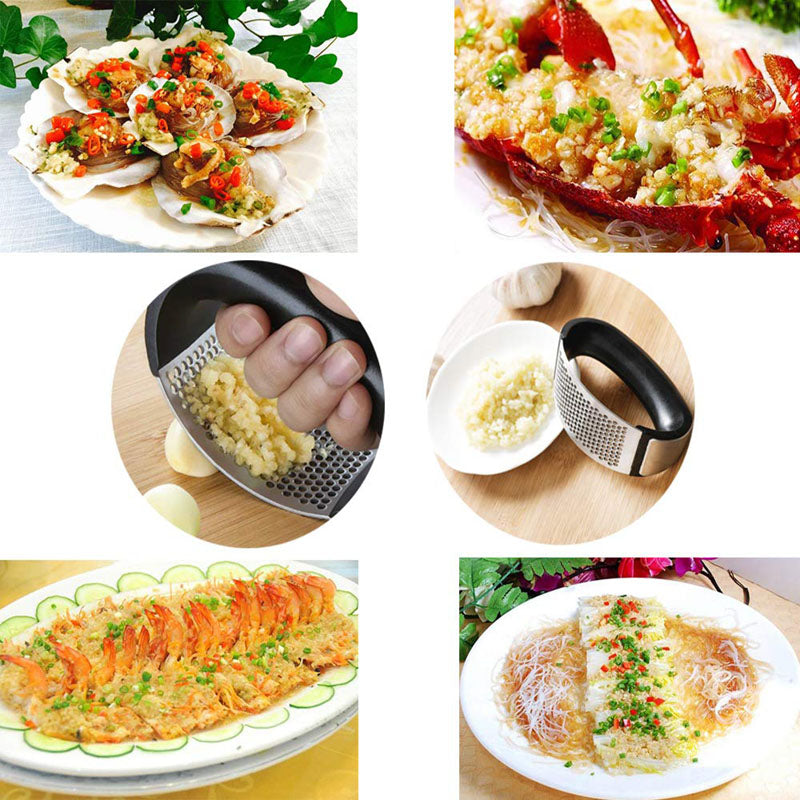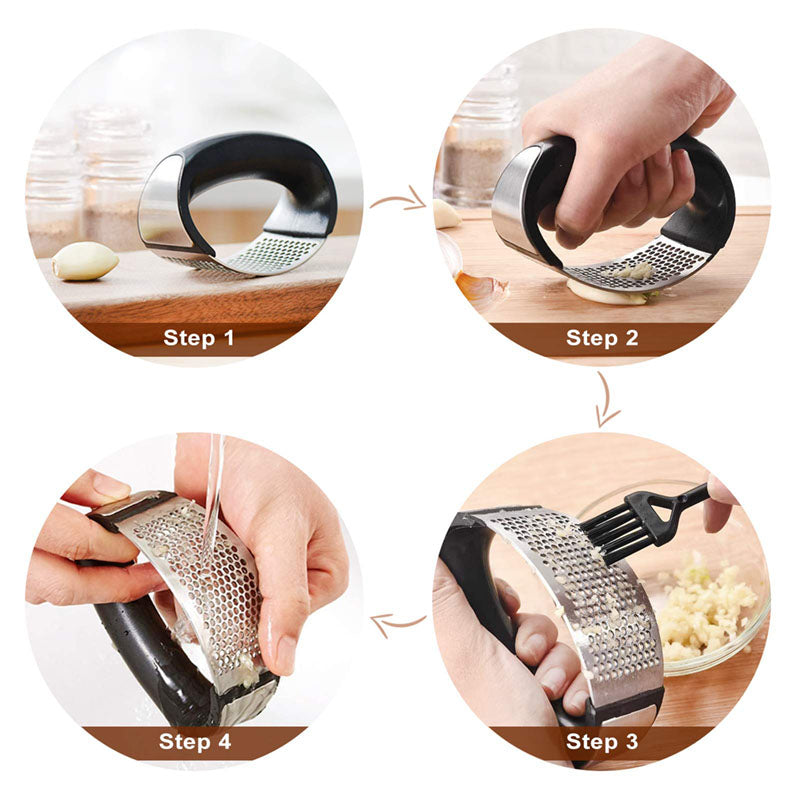 You may also like these products