Features:
- HIGH-QUALITY: The mini bag with shoulder strap is easy to carry, and you can carry it on your back to play anytime, anywhere. The silicone material can be reused many times, and you can easily wipe clean the silicone foam toy after spilling things on it.
- DECOMPRESSION: This silicone push toy helps relieve stress and restore your mood. Whenever you feel bored and irritable at home, sensory bubble toys are essential for a perfect home.
- MULTI-PURPOSE: The game is suitable for everyone, and playing with multiple players may be a puzzle game. It's also great to give to anyone as a birthday or party gift.
Specifications:
Category: Bag
Name: Unicorn Bubble Wallet Bag
Material: Silicone
Shoulder Strap: Nylon
Weight: 92g
Color: White/Pink/Rose Red/Colorful
Package Included:1 x Unicorn Bubble Wallet Bag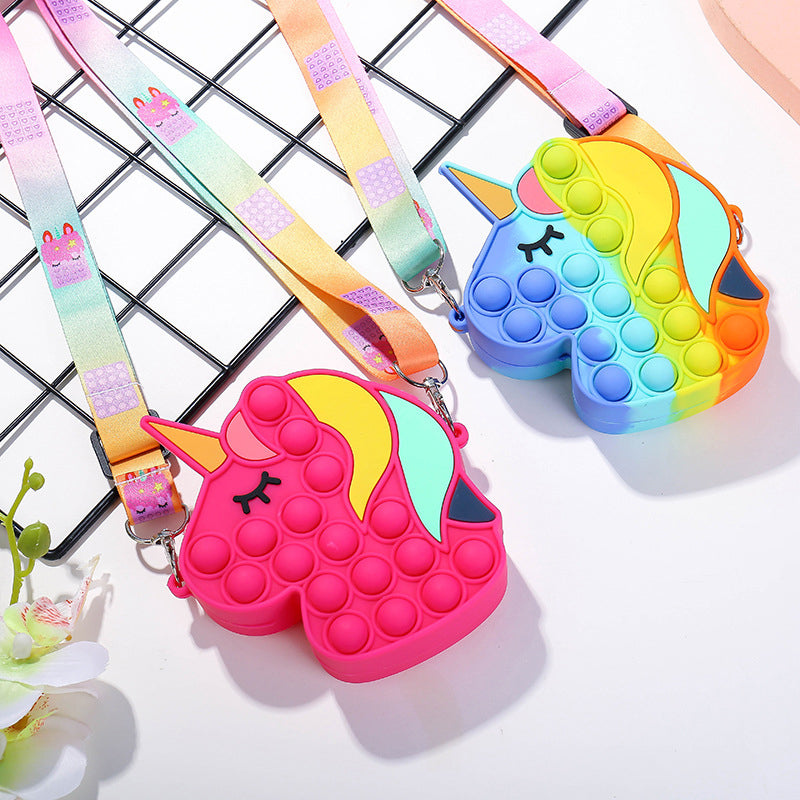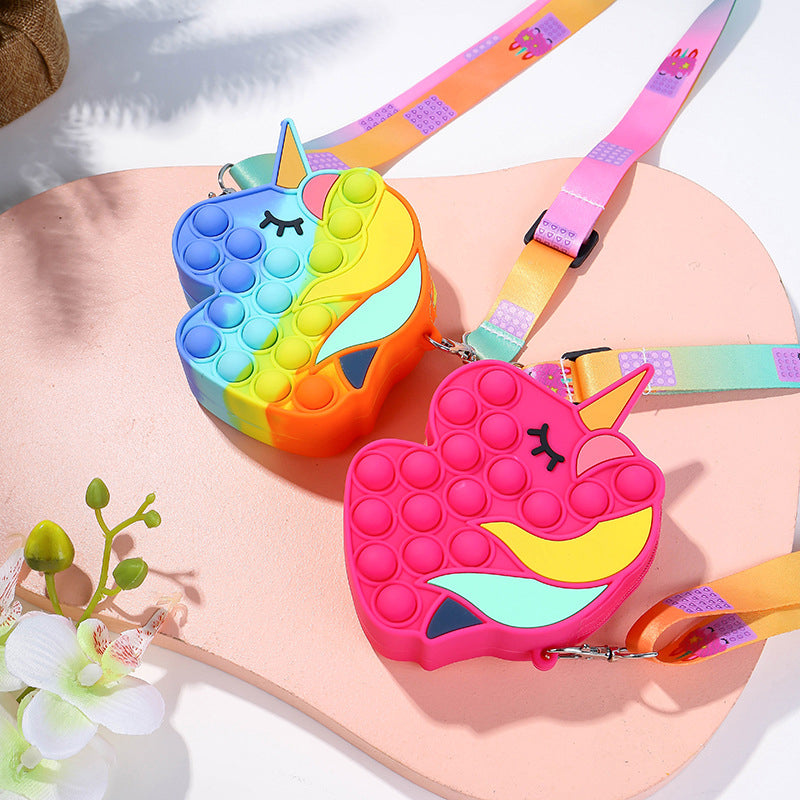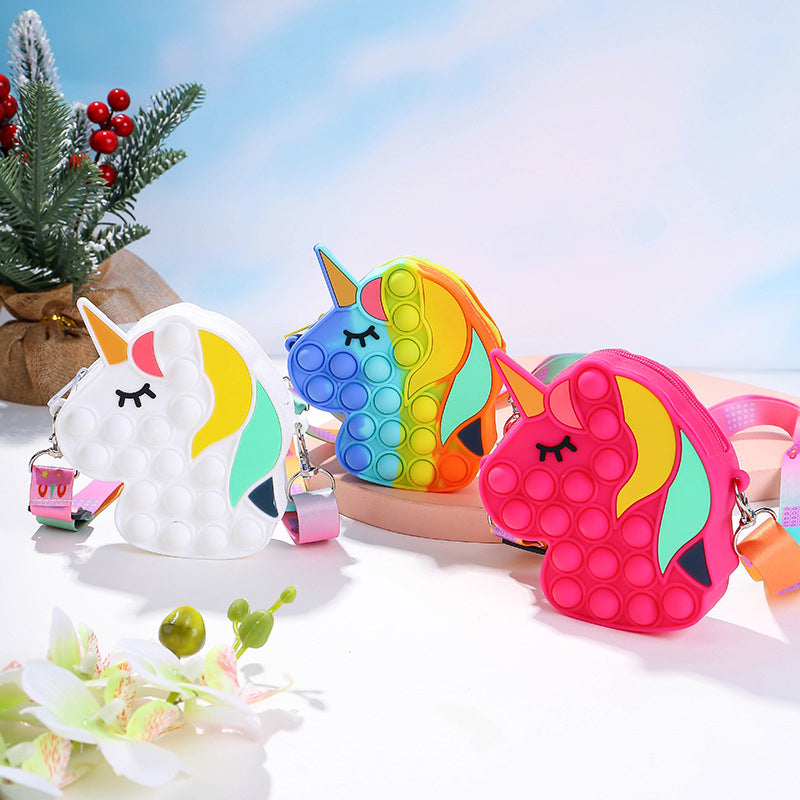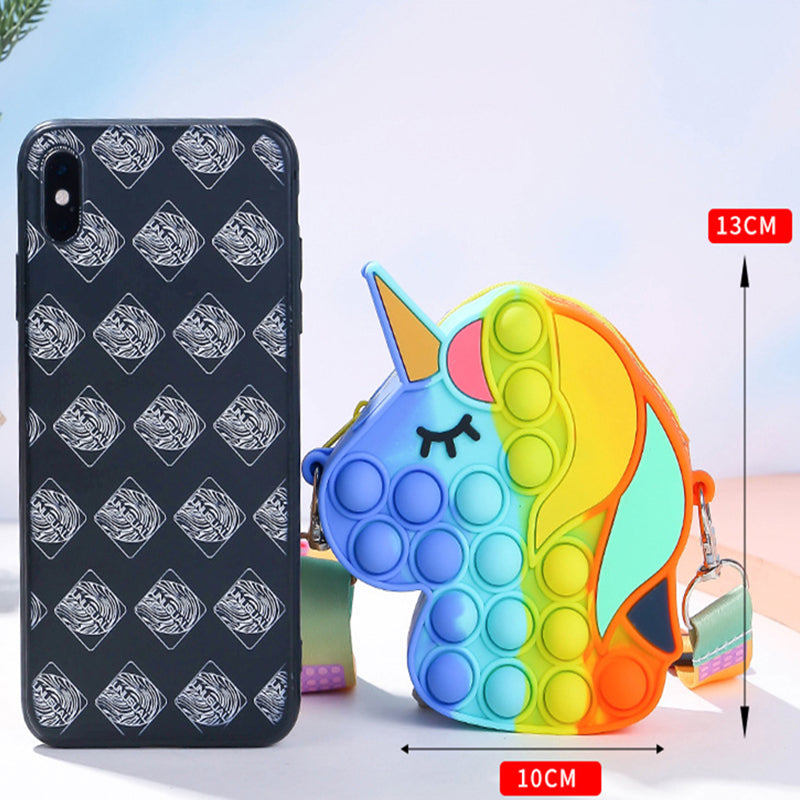 You may also like these products